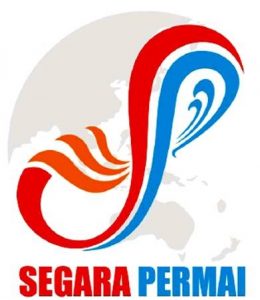 SEGARA PERMAI was established on November 5th 1987 in Jakarta. It is one of leading companies engaged in the business of providing safety appliances located in Indonesia, especially for marine and air safety with field specialization in Live saving Appliance service and maintenance'.
In accordance with SOLAS (Safety of Life At Sea) and IMO (International Maritime Organization) regulation, safety becomes a priority in any and all activities, and based on international applicable standard, PT. SEGARA PERMAI endeavors to fulfill the standard determined by the world safety organization by continuing establishing and improving system and equipment in order to meet the aforesaid applicable standard in safety services internationally.
We see ourselves as a forward looking group of passionate property professionals with the relevant experience to match.
We prove this matter with delivering our technician direct training from liferaft, lifeboat, fire extinguisher and other lives saving appliance from famous live saving manufacturers in the world.
We have adopted ISO management system 9002, ISO 14001 for environment and OHSAS 18001 for health and safety, evidence of our commitment to become a better professional, besides that we already received approval from world classification of IASC members, such as ABS, LR, DNV and BV to the standard service implementation and maintenance of safety equipment.
We have conducted that approval in order to handling of service and maintenance of safety equipment from our customer has been highest standard, and also want provided sense of secure for our customers
They have granted approval for the implementation of international standart inflatable liferaft, lifeboat and fire extinguisher services. Therefore, it makes us more confident in encountering competitive safety services toward the closer globalization era. By the motto "QUALITY OF SAFETY IS OUR CONCERN", we seek effort to be the best Company providing live saving appliances maintenances and services.
To perform PT. Segara Permai as one of respected & as a barometer company in service and maintenance of safety equipment sector for off shore, marine and air with a priority of quality in all execution of our work will be make segara permai as a one-stop service live saving appliances service and maintenance
More than 25 Years
of Experience
We work with ambitious leaders who want their future to be successful and help them achieve extraordinary outcomes.